Leica Digilux 3 Fullframe Fisheye

I edited the Sigma 8mm bracket design to work with my Leica digilux 3 and Olympus 8mm fisheye lens.  This is based on rotating the camera diagonally to get coverage up and down.  (Update, this also works great with my Olympus E3)
UPDATE - As of spring 2008 I have a these in stock, model version 2 works well and am now shipping.  Email me to order.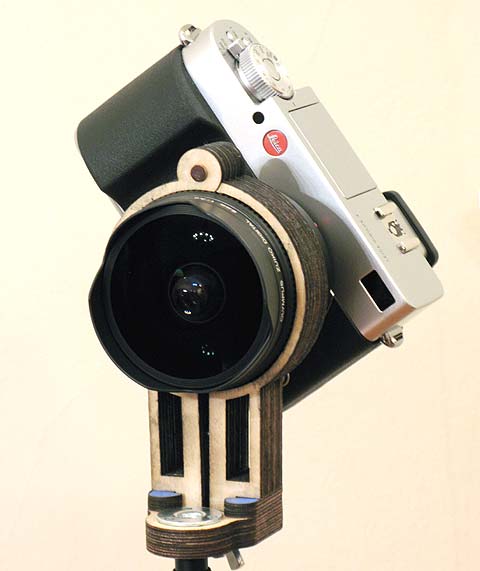 The short version - IT WORKS..!
The long version - the Olympus 8mm fullframe fisheye covers about 180 degrees "diagonally" from corner to corner. soo since I like to shoot spherical panoramas, I promptly turned the camera on edge and diagonally. first by hand and later using a prototype bracket. You can see a couple done this way on my pano-page the cattle panorama from Dallas was shot hand-held using a philo-pod and the cactus was shot with the bracket prototype. I am working on version 2 of the prototype if you are interested send me a email.
 Gary O'Brien reviews Bophoto Wood spherical bracket

email me for questions.